Coastal Scuba offers a full slate of commercial diving charter options. With a staff of experienced divers off the coast of South Carolina and the waterways of the Grand Strand, we can supply the staff, equipment, and expertise, or simply provide the vessel to get you to your work location.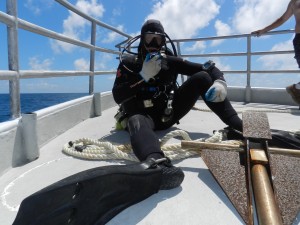 Coastal Scuba has extensive experience in the field of search and recovery, and can work with your team to accomplish your goal.
If you have a need for commercial diving, we have the tools to equip you to succeed.
Because every situation is different, please call us in the dive shop to discuss your project. Ask for Cameron.